STEPPING INTO SUCCESS: The Movie Business at Your Feet 
The aim of the course is to develop a deeper knowledge of the International Film & TV business and how packaging, finance and investment operates
It provides a comprehensive understanding of the Entertainment Value Chain: the path from creative development, packaging, financing and production, through to international sales and distribution – alongside timely insights into the streaming market – which are essential for all professionals
This course is overtly practical and practitioner led, aiming to support and elevate your understanding and ability to advance your business' interests in the screen industries
GUEST SPEAKERS WILL BE ANNOUNCED SOON 
The International Film & TV Business equips you with:
The contextual framework required to engage and analyse how the film and TV business is structured and changing to meet market demand

Strategies to develop a slate of projects and how best to present and pitch your material and ideas

Consider key elements of business models, business planning and the advancement of your business interests

The course also addresses the on-going challenge of digital and social disruption and the rise of alternative circulation and distribution platforms
VALUE AND PACKAGING
An introduction to value chain modelling with reference to Harvard Business School's Professor Michael Porter Project management and deal-making Including building a team, project packaging, portfolio management, presenting, pitching and the art of negotiation
STRIKE
The Challenge of Management in high velocity cultural and entertainment industries: From Hollywood to Silicon Valley. A critical analysis of the underlying tensions and themes amounting from the WGA and SAG strike conflicts, which form a central theme in this session
CREATIVE MANAGEMENT
The challenge of green-lighting and coordinating multi-party contracts is also examined Creative management in particular writing and directing talent, but also actors and key creative players in the film, TV, gaming & VR sectors
ARTIFICIAL INTELLIGENCE (AI)
…and its rise in utility, impact and threats. Copyright, intellectual property & the management of intangible assets. The legal principles and practical application of copyright and IP, and how they differ across the globe (from Hollywood to Paris to Beijing), and how AI is disrupting practice
FINANCING SCRIPTED CONTENT
An in-depth guide to where the money is raised for projects in film, TV and streaming
SHOW ME THE MONEY
An analysis of profit participation across the entertainment industries and how that is being upended by the streaming revolution
COMPANY DEVELOPMENT AND SLATE MANAGEMENT
How to build compelling IP, 360 degree business models, and present and pitch projects effectively
THE CASE STUDIES
King's Speech, Squid Game, Game of Thrones
THE FUTURE OF CINEMA AND CHANGING AUDIENCE BEHAVIOUR
The economics behind the life of the big screen entertainment experience. Has "Barbenheimer" shifted the dial? 
Dates:
6th, 7th, 8th November
13th, 14th November
20th, 22nd, 24th November  
Time:
Morning Session: 11am – 1pm
Afternoon Session: 2:30pm – 4:30pm
All times are in London, UK times
Who is this for?
Aimed at: experienced film and TV producers; and film and TV professionals working in finance, funds, government agencies, sales & distribution. Participants must have industry track record with at least one paid professional film or TV producing/executive credit
Fee:
£750 (excl VAT) per person
1-1 Surgeries:
Angus Finney will also offer 30 minute surgeries for personal guidance and individual career and strategic company support on the conclusion of the workshop 
Fee: £75 (excl VAT) per person 
Location:
Online Programme via ZOOM
All Online Programmes will be conducted in English
For more details contact: [email protected]
The programme is supported by Screen Ireland through the Screen Stakeholders Funding Scheme
"His in-depth knowledge of the international film business is highly respected.
Any course designed, directed and delivered by Angus is a course well worth taking."
Phil Hunt
Co-owner and founder of Head Gear Films,
Bankside Films,
Bohemia Media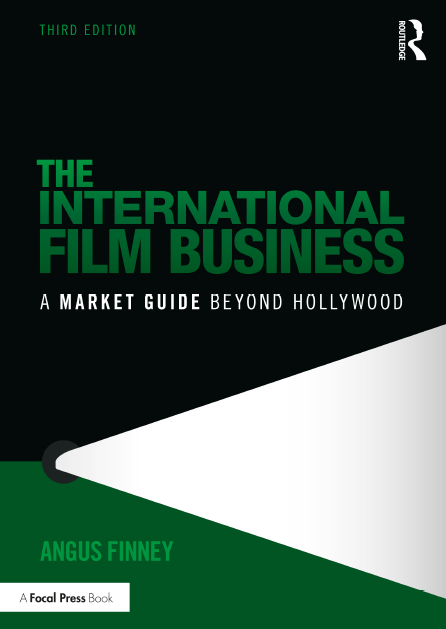 In light of continually expanding opportunities provided by the international markets, please contact us
to review your corporate interests and projects for coproduction to build business and creative strategies to expand your international presence