UPCOMING SPECIAL GUEST:
SALLY WAINWRIGHT
Wednesday 30th June @ 4.30pm BST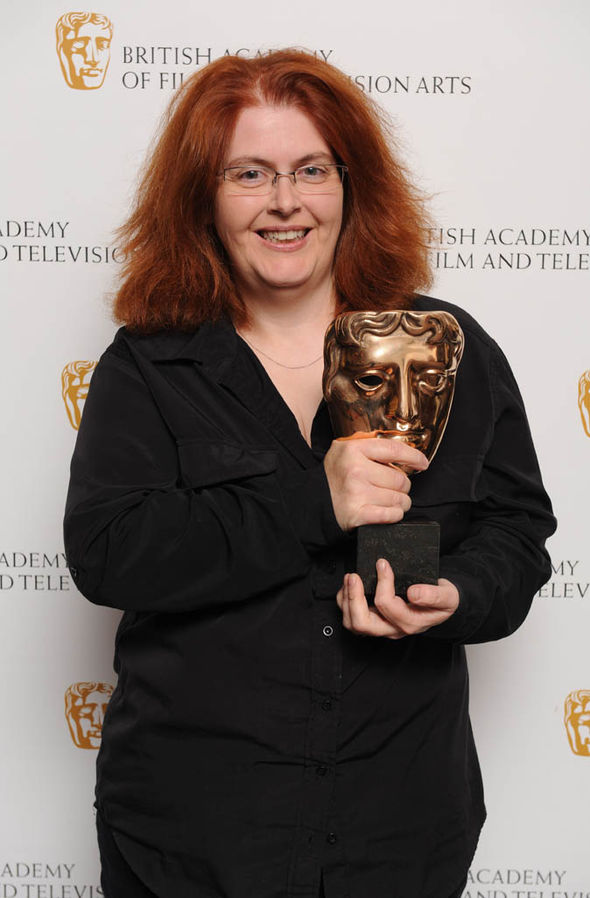 Hosted by writer/director Victor Levin (Mad Men, Survivor's Remorse).
Register to the Drug of The Show sessions through our Patreon here
"What do I, uniquely, have to say? How can I, uniquely, say it?" Finding those answers is the most important part of the journey toward creative and commercial success.
The purpose of this workshop series is to bring together experienced and passionate scripted professionals to discuss and interrogate what makes certain television shows unique, compulsive, and irresistible, the better to create such shows ourselves.

Who can participate?
Writers, Directors, Producers, Executives, Development Executives – above all, professionals who are passionate about creating significant scripted television
For more details, please see our Brochure
All Online Programmes will be conducted in English
Sally Wainwright Biography
Sally Wainwright is an English television writer, producer and director from Yorkshire.
She started her writing career with a stage play called HANGING ON at Edinburgh Festival. She then started writing for the Radio 4 series THE ARCHERS, followed by five years writing for CORONATION STREET. She created her first original drama series AT HOME WITH THE BRAITHWAITES in 2000 which ran for 4 series. This was followed by a 3-parter SPARKHOUSE, a six part series THE AMAZING MRS PRITCHARD, and a further 6-parter called JANE HALL.
In 2009 she won the RTS Writer of the Year Award for a three part drama called UNFORGIVEN starring Suranne Jones.Sally is known for her creation of the drama series SCOTT & BAILEY followed by LAST TANGO IN HALIFAX (which won BAFTA Best Drama Series 2013) and HAPPY VALLEY (BAFTA Best Drama Series/Broadcast Awards/Crime Thriller Awards/TV Choice Awards/ WGGB Awards/Edinburgh TV Awards 2015, and BAFTA Best Drama Series /RTS Judges Award 2017). Sally has won numerous awards for her writing, including the Best Drama Writer Award by BAFTA in 2013 for LAST TANGO IN HALIFAX, 2015 and 2017 for HAPPY VALLEY. She also received the Best Drama Writer Award at the Broadcasting Press Guild Awards in 2015, and the RTS Best Drama Writer Award in 2017, again for HAPPY VALLEY.
In 2016 Sally wrote and directed a 2-hour drama for BBC1 called TO WALK INVISIBLE: THE BRONTE SISTERS. She is currently writing and executive producing a new 8-part drama for the BBC called GENTLEMAN JACK, about the extraordinary Yorkshire landowner diarist and traveller Anne Lister who kept diaries of her daily life including her lesbian relationships. Sally will also direct some of the episodes.
In light of continually expanding opportunities provided by the international markets, please contact us
to review your corporate interests and projects for coproduction to build business and creative strategies to expand your international presence