5-DAY ONLINE COURSE 
11th – 15th March 2024 
The effective television development of a series requires a creative storytelling skillset, strategic positioning, and personality management. John Yorke has been behind some of the biggest hits in television and has distilled that knowledge into Developing a Series
This course explores the core skills that go into creating and selling a TV series for either the local or international market. Focusing on exploring the role of the method of consumption in dictating story structure, how to develop a story, how to approach character arcs and characterisation, and take a deep dive into the key characteristics constituting all successful formats.
We will look at the elements that go into creating a story bible, how to create them, and how to present them to broadcasters. Budget and logistics will be explored and how best to match concept with network expectations, and we will do all of that by getting you to create your own show
Creative Architecture – What to look for in a project?
– Story structure
– Format
– Longevity
Managing the Process
– Working with talent: notes, deadlines, personality management
Business Questions Underpinning Development
– Key business questions when considering a project
– Development slate management & strategy
Pitching & materials
– Key details you need to communicate in a pitch
– Preparation and materials needed to pitch a broadcaster / SVoD
– Group practical pitch exercise. Consider a specific format and buyer in mind
Please be prepared to workshop an idea which you, or other participants, may bring to the table or which may be initiated during the sessions as part of the course work.
This will be subject to usual industry practice IP and copyright provisions and the T&Cs applying to the course.
Who is this for?
Writers, Script Editors, Story Editors, Development Executives, Executive Producers, Commissioners
Dates / Times:
Monday 11th March – Friday 15th March, 2024
Running LIVE daily
11:00am – 12:30pm (UK Time) & 3:30pm – 5:00pm (UK Time)
Fee:
£600 Standard Fee
Contact [email protected] for more info
Venue:
Zoom Webinar
Please review our Terms and Conditions, which includes advice about our Data Protection and Privacy Policy.
For more details contact: [email protected]
All Online Programmes will be conducted in English
"This is a marvellous analysis of screenwriting and, with any luck, should help a great many people achieve their dreams"
Julian Fellowes
Creator of DOWNTON ABBEY
"Probably the most accessible, inspiring take on story that I've attended.  We came home with a clearer and deeper understanding of our work, and with a common set of vocabulary, which is key to good teamwork."
THOMAS GIERTSEN
FOUNDER, FEELGOOD
NORWAY
Companies that have participated: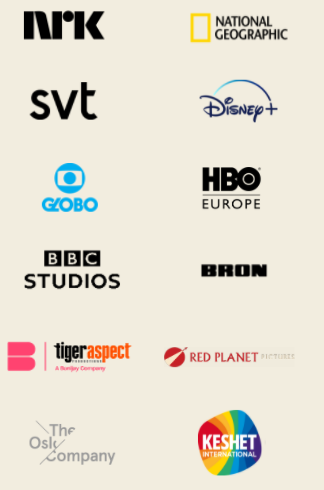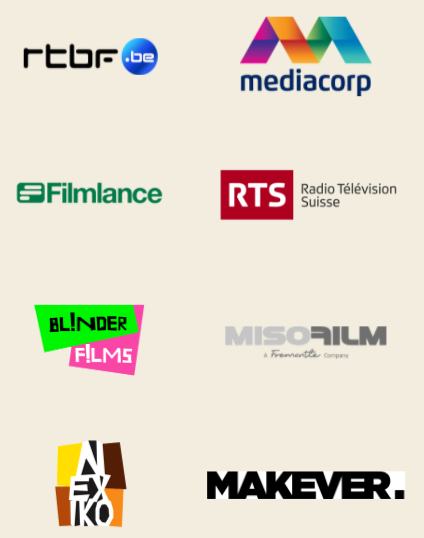 In light of continually expanding opportunities provided by the international markets, please contact us
to review your corporate interests and projects for coproduction to build business and creative strategies to expand your international presence