ONLINE WEBINAR SERIES
NEXT COURSE STARTS 6TH FEBRUARY 2023
A course dedicated to the nature and craft of storytelling to help Writers, Script Editors, Story Editors and Executive Producers improve their development and writing skills.
John Yorke has been behind some of the biggest hits in television (Inc. Wolf Hall, Shameless, Life on Mars) and has distilled that knowledge into a detailed step by step course for both Writers and Executives.
Over three modules with group and interactive exercises, we will explore technique, structure and theory, as well as the methodology to transform knowledge into concrete application for writing, structuring and developing
hit TV dramas.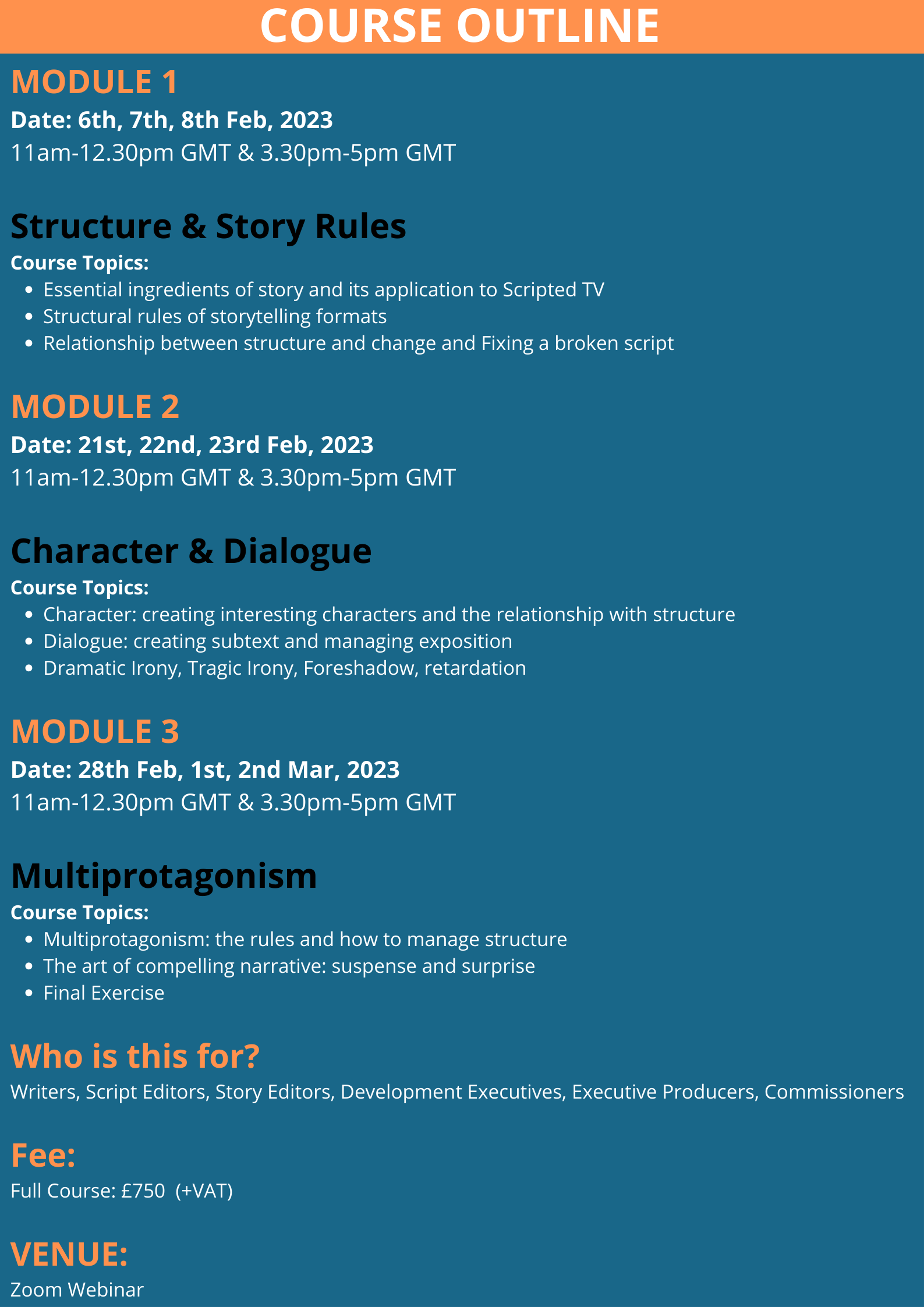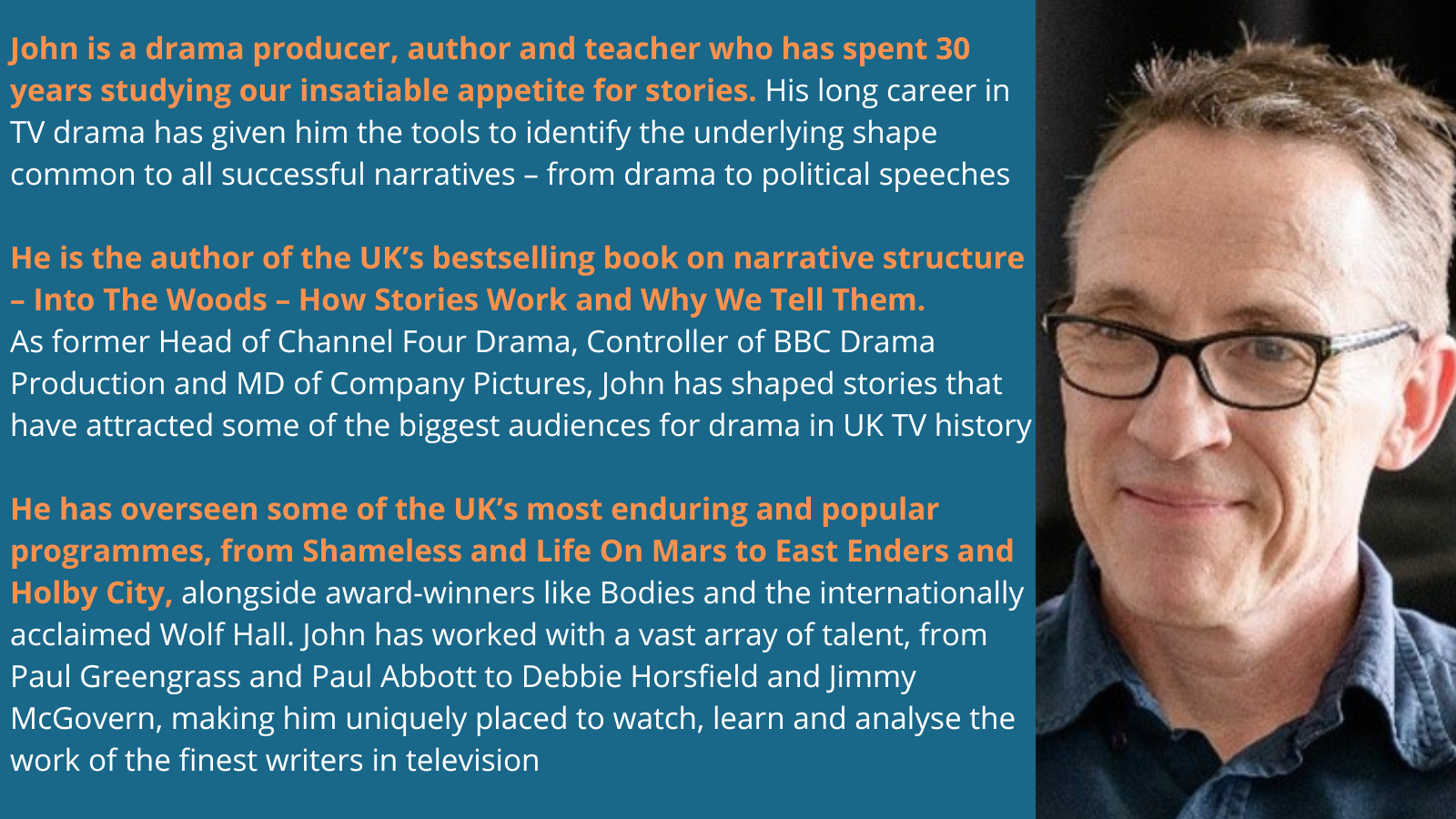 CLICK BELOW TO LISTEN TO A TASTER  OF JOHN YORKE TALKING ABOUT
CONSTRUCTING A ONE PAGE PITCH DOCUMENT
"This is a marvellous analysis of screenwriting and, with any luck, should help a great many people achieve their dreams"
Julian Fellowes
Creator of DOWNTON ABBEY
"Probably the most accessible, inspiring take on story that I've attended.
We came home with a clearer and deeper understanding of our work, and with a common set of vocabulary, which is key to good teamwork."
THOMAS GIERTSEN
FOUNDER, FEELGOOD
NORWAY
Companies that have participated:
In light of continually expanding opportunities provided by the international markets, please contact us
to review your corporate interests and projects for coproduction to build business and creative strategies to expand your international presence