 Tuesday 12th, Wednesday 13th and Thursday 14th
December, 2023
Morning Session: 11:30am – 1:00pm
Afternoon Session: 3:00pm – 4:30pm
A series of 6x 1.5-hour online online workshops aimed directly at the screen entertainment industry's managers and leaders, writers, directors, producers, independent TV and film companies, and below the line production roles.
Understanding the fast-moving challenge of AI and the exponential changes generative models are already having on the Film Value Chain are critical for all practitioners in the screen entertainment industries.
AI is now (yes, already!) ubiquitous and is impacting on underlying rights and IP, copyright; screen writing; production planning; physical and digital production practice and delivery, vast types of algorithms and performance execution.
AI will not take your job. It's someone who knows how to use AI who will…
Richard Baldwin
Sessions will encourage questions, debate and interaction, and will be supported by a series of curated
'AI learning packs'

prepared by the course director,

Dr. Angus Finney

, to enable further professional development around the subject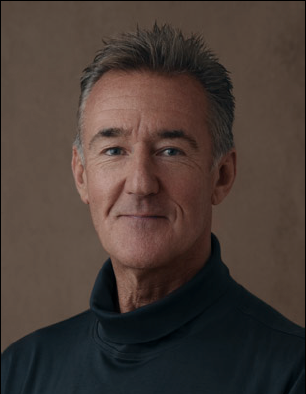 Dr. Angus Finney
Dr. Angus Finney is a world leading film and entertainment business specialist, author, and an executive producer.
His current screen entertainment work includes working with Martin Scorsese's Executive Producer, Niels Juul and his LA-based No Fat Ego, on a $500m content fund; Oscar-nominated production company Good Chaos's business raise and executive producing the new South African feature Mrs Plum, shooting first quarter 2024, and the Susan Sarandon starrer Tunnels, with Bankside, Circle of Confusion and Dancing Fox.
His current area of research is around AI and the creative industries, where he is co-authoring a paper with Dr Allegre Hadida (Cambridge University) around AI: commerce versus creativity.
HISTORY AND CONTEXT
Where AI came from, how it works, and what impact it is having on the film, TV/streaming business so far.
UTILITY AND PRACTICE
How AI is influencing and impacting on key parts of the Film Value Chain in detail; where its utility lies for practitioners and companies – and what threats are arising.
TOMORROW'S WORLD
Where AI is heading, and how the screen entertainment industries can be best prepared and engaged with the inevitable challenges upon us.
REGISTRATION
Choose any of our DISCOUNT or PAYMENT options below**, or CONTACT US if you got any questions
Early Bird discount Countdown
Standard
Payment Plans Available
CONTACT US for more information about our payment plan options
Use PROMO CODE 

AFAI15OFF

Valid until 31st October, 2023
'The Producers' League'
20% discount
BECOME A MEMBER and enjoy a 20% discount on ALL our programmes, including Showrunner Drama Exchange, in Los Angeles (USD 2,100 discount)

Please use standard promo code valid for all MEMBERS

CONTACT US if you need assistance
Referral Programme
up to 100% discount
REFER US a (first) new participant* and get a 30% discount
Get additional 10% incremental discounts from then on, for every new participant* you refer to us
Every new participant referred by you gets a 15% discount (during the Early Bird), and 10% welcome discount afterwards
CONTACT US for more information
*Discount applies only when the new participant has paid their registration
**Additional 20% VAT applicable to UK residents only
In light of continually expanding opportunities provided by the international markets, please contact us
to review your corporate interests and projects for coproduction to build business and creative strategies to expand your international presence